Are you stuck in a life you don't find fulfilling ? If so, you need to read this book because it offers practical solutions that address the causes of why we sabotage ourselves whenever we try to accomplish any of our goals.
Don't let its size fool you. This book is written in a way to provide life changing insights, without overwhelming you with too much information.
In 2007 I decided to quit consulting with my family, friends, and society on what type of life I needed to lead.
I packed up my bags and moved to Prague, in the Czech Republic. While living in Prague I had the freedom to pursue many of my interests full-time. My ebook "How To Get Your Shine On" is the result of many months of just peacefully contemplating life in one of the most amazing cities in the world.
Living alone in a foreign country allowed me to make many wonderful discoveries of myself and the world. Prague served as the starting point of my journey into the mysteries of life, a journey that never ceases to amaze me.
What I attempted to do with my ebook, was to assist you on how to go from where you currently are, to where you would like to be in life. I am an ordinary person just like you, I simply decided to live life on my own terms. My main concern in this life is to become a more conscious individual and to lead a psychologically conflict free life. I feel my ebook will serve as a great starting point for anyone who wishes to become self-empowered. This is your life, don't wait to start living it.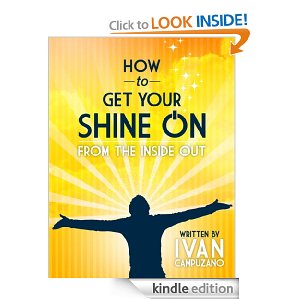 "Hi Ivan, Your eBook is I-N-C-R-E-D-I-B-L-E! 'Get Your Shine On' is the best self-help book I've read in the last two years, and I've read at least 50 within this time. I mean 'Chapter 4: Researching The World You Want' was the highlight of it for me. I stopped reading motivational books 12 months ago. But your eBook has got me believing again!" Ronald Nzimora
What You Need To Know:
1. I am genuinely interested in becoming part of your journey to personal empowerment and fulfillment.
2. I truly believe that you are a unique amazing human being, that once you discover your true nature, will unleash the fire within to accomplish what you set forth.
My book is designed to be very practical and is based on my success blue print (graph below), to help you achieve prosperity in all areas of your life.
The book consists of the eight chapters with bonus resources at the end.
Some of what you will learn:
— How you think determines everything….
— How to become conscious of your thought process in order to properly think….
— How to make many friends and become influential….
— How to come up with and spread your ideas…..
— How your mind keeps you from living in the present….
— How to live in the present moment…..
— How to increase your self-awareness to be able to live a joyful and conscious life …
— How to find your deeper purpose….
— How to uncover your unconscious tendencies that cause all your suffering…
— How to program your subconscious mind through meditation…
— How to develop your own unique style….
— How to change your beliefs and mind state….
— How to create your own reality
— How to remove fear, doubt, and limitation…..
This short guide can help you achieve what you truly desire. All personal growth comes from a place of knowing thyself, so it doesn't matter what program, gimmick, get rich quick scheme, or "how to book" you have tried, nothing will ever give you the results you would like unless you realize your True Self.
This book is meant to assist you on your journey of accomplishing both internal (psychological) and external (material) freedom. External material wealth without inner peace will eventually leave you unfulfilled, because in the end what we are all truly after is non-material spiritual meaning.
We truly live in exciting times, where our technology can be leveraged to help us accomplish almost anything we can think of. Don't wait to change your life…waiting is a waste of time…the only time is NOW!
You can buy my book on Amazon for only $3.99. You can read it on your Kindle, computer, or smart phone. If you don't have a Kindle device, simply download the Kindle App.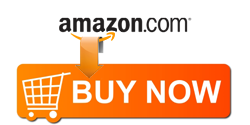 What Other Readers Had To Say:
"Ivan, I really do not know where to begin here. When I first seen you started following me on Twitter and YouTube I was at least curious enough to go check out who you were and what you had going on.What I found was nothing more than a person who wants to make life better for someone else so that they can experience the same incredible results you have accomplished in your life.
You began the relationship that we have now by asking how you could first help me out instead of the usual, "What's in it for me."I was so impressed I had to find out more about who this young man was and I went searching. My first find was some amazing videos of you offering some of the most incredible advice and wisdom I have heard in along time. Most importantly it was coming from your heart as a way to lift up and elevate the lives of those who watched.
My next find was, "How to Get Your Shine On!" I first opted in for your free offer you had but as I began reading your story and I knew I had to hear more. So I found your book and bought! I couldn't put it down and I am ready for more. I will be recommending my own coaching students to your book. I actually have bought another copy just to pass on to one that really can use it right now.
Thanks Ivan for seeing first what you can do for others! Others will not be disappointed when they to stumble across a true GEM in this life! To your Mother who dared to dream of a better life for her Son I say, "GREAT JOB!" – Jeff Wellman
"It is incredibly refreshing to run into content on the internet that provides so much value and benefit. My life has been changed by reading personal development literature of all sorts, so when I saw Ivan's work, I was intrigued by his systematic process and decided to purchase. Since I have read his e-book "Get Your Shine On" I have been able to step up my awareness and have been in hyper-drive in my creation and manifestation. Ivan, keep up the great work. I cant wait to see what your next work is going to be about!" – Demetrios Tzortzis
See What "New York Times" Bestselling author Debra Benton has to say about the book.