"Let me tell you why you're here. You're here because you know something. What you know you can't explain, but you feel it. You've felt it your entire life, that there's something wrong with the world. You don't know what it is, but its there, like a splinter in your mind, driving you mad. It is this feeling that has brought you to me. Do you know what I'm talking about?" – Morpheus from the movie "The Matrix"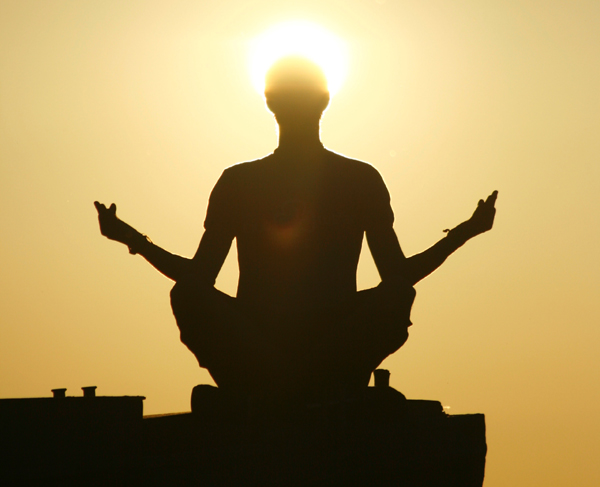 Escape The Matrix
Contemplate this for a moment, everything you have ever learned has already been pre digested and presented to you since the moment you where born. What chance to do you have of separating truth from fiction?
Ultimately how most people make sense of reality comes from the information that was trickled down by their parents. Your parents from their family and teachers. Your teachers from their professors and scientists and so on. There is a hierarchy to the source and quality of information.
Government and Religion is a form of control, so obviously it is in their best interest to control the flow and content of information. So everything you think you know was purposefully made available to you and not always because it's in your best interest.
No matter what you think you know on a particular topic, someone knows more than you unless you are at the very echelon of politics and organized religion.
All your life you have been lied to about what you really are. I am pretty sure deep down you have always felt there was something more to this life than what you where told growing up. Unless you understand your true nature, how you perceive the world and reality is merely an illusion.
Our Government and Religion instead of empowering you has done everything in its power to keep you from the truth, because if you knew the truth, their control over your mind and perception would cease.
Divide and conquer has been the mantra, but it's more than just fighting religious wars, the real war was over your mind.
The reality is that we are unlimited beings, eternal spiritual beings having a physical experience. Your physical senses have also deceived you into thinking that what you see and touch is the only reality that exists.
At the most fundamental level everything around you is energy, you are energy. You experience the world thinking you are separate from your environment, but the truth is that you are an extension of it and inseparable. Jesus one of the great teachers said that you were made in the image of God.
"Be still, and know that I am God" (Psalm 46:10)
What Jesus was referring to, is that you need to learn to be utterly still, so you can recognize and acknowledge the presence of your consciousness without judgment (meditation can get you there).
The universe is consciousness, God is pure consciousness. Your ultimate realization will be when you know and feel that your true identity is consciousness itself, rather than what your consciousness had identified with.
The more you begin to live this, your awareness will expand, liberating yourself  from incessant thinking. This type of awareness will allow you to be in a position to take inspired actions, instead of just only thinking about doing something.
What is Reality
"…you shall know the truth, and the truth shall make you free." John 8:32
Remember you are not your thoughts and mind, only a certain aspect of you. Your whole life you have been locked and conditioned into deriving your sense of self only from your thoughts and mind.
We are all creating reality together whether you believe that or not. The media influences your mind and therefore are able to create the reality that they wish to establish.
The more you begin to shift your consciousness from thinking that you are just one person who is insignificant to the world, to the consciousness of a deliberate creator; you will begin to see how much power you have hidden from yourself.
You need to start reclaiming power from your external reality, and begin to develop trust in your self and learn to look for help within yourself. You experience and make sense of this world from the only perspective you have, which is that of the observer.
Instead of looking for solutions outside of yourself, you need to learn to consult with your inner silence. Constantly growing and evolving your life from the inside out will keep you grounded. Whenever you feel confused or stressed out, you have become attached and given your power to something out side of yourself.
Your joy and suffering come from the perspective of self-centeredness. Expand your awareness and be aware of everything; feel the clarity that comes from understanding that the ultimate meaning you get depends on the level that it relates to your self-centeredness.
The more that you are grounded in your center inner being, the more your external reality makes sense to you, and the better you respond to it. The moment that you realize your self-centered consciousness, you stop acting self-centered.
Acting self-centered is wrong but being clear that you are self-centered is not wrong, by nature this is the only way you can perceive your reality.
Right action +wrong reason = wrong result
Inner awareness is critical to making appropriate decisions in your life. Without awareness, you will make decisions based on a previous experience, which may or not may be true in the present moment.
When you have awareness of your inner decision-making process you will never be lost. This type of awareness leads to inspired actions.
Increasing Your Awareness
One way is to begin paying attention to the vibration of your body. Example: When you look at something, pay attention to how you feel and become aware of it.
Learn to become the observer of your inner world without judgment. You need to discipline yourself to think only in terms of the unlimited and expanded. Speak only in reference to that mind state, until this becomes your common thought.
Ultimately everything you get in your life comes based on the conditions you set up. Learn to become aware of what those conditions are, then act accordingly. Pay attention to how the outside world starts to change according to the changes you made in yourself.
This will give you a new type of confidence you may have never experienced, the confidence to create your reality. This is when random "coincidences" will take on a whole new meaning to you.
If you find my site valuable please pass it along to your friends and family.
I really appreciate you helping me in my personal mission to empower as many people as I can.
"Be the change that you want to see in the world"- Mohandas Gandhi
" The only goal worth attaining is complete freedom to be yourself, without illusions and false beliefs"  -Deepak Chopra
If you enjoyed this post please help me out by passing it along to your friends and 'like' our Facebook Page. Also, if you have any of your own insights please share them in the comments section.